Food granulation units
Full turnkey facilities from study to commissioning
Granulation units from 0.4 to 12T/H
Food granulation units
Reliable and economical, TOY Group granulation units are designed and manufactured with rigour to best and sustainably meet your needs. With simple use, they integrate into your production process for quick profitability. TOY Group offers 7 custom configurations – with or without a crumbleter – for speeds of 0.4 to 0.7T/H up to 10 to 12 T/H. See the details below and check with TOY Group to design your food granulation unit. TOY Group's typical feed granulation unit is made up of the following equipment:
TOY GROUP FOOD GRANULATION UNITS: 7 CUSTOM CONFIGURATIONS – WITH OR WITHOUT CRUMBLES – 0.4 TO 0.7T/H THROUGH 10 TO 12 T/H
Food granulation unit
Granulated press:
From 2X7.5 to 2X75 kW (depending on your installation capacity). Mixer for water, steam or molasses.
Compacting material. The product is transported through a dimmer Archimedes screw to the blender. Steam and/or molasses are injected into the blender. This mixture goes down into the chain through a feeding bowl to the compression set. Volume of the material is reduced by 4 and the pellets obtained have a temperature close to 100°C. The set is mounted on a steel frame with anti-vibration studs. The compression set consists of a fast bridle-fixing and dismantling chain. A pellet receiving pan equipped with two adjustable pellet-cutting devices then ensures the evacuation of the finished product.
Cooler:
Located outside the granulating press, the cooler is a receiving tank of the hot pellet. Cooling is done by venting air at room temperature. The hot pellets are deposited from the top of the tank and the cooled pellets are evacuated in the lower part. Allows pellets to retain shape and hardness. Prevents the development of mould.
Fan / Cyclone:
Fan / Cyclone: 3 kW to 22 kW. Located downstream of the cooler, the fan creates a high-speed airflow (cooling phase). A lock or trap system allows the collection of dust in a bag.
Crumble:
From 2.2 kW to 15 kW. When the pellets come out of the cooler, they pass between two grooved rollers with adjustable spread, allowing crumbling according to the size suitable for the animals.
Boiler / Steam Kit:
From 100 to 1000 kg/steam/hour. Steam/regulation kit. The boiler produces the water vapour needed for the agglomeration of flours. The boilers are supplied with a steam kit (pipes, valves, detectors, etc.) to regulate the flow of steam arriving at the granulating press mixer. Steam also destroys salmonella (starting at 85°C) that may be present in certain foods.
Automation / Orders (options):
René TOY develops numerous automated management and steering systems for all phases of a production process (Power Cabinets, Dynamic or Fixed Synoptics, Level Control, PC Management, Transfer Management, Temperature Sensors.
Other:
René TOY also produces the complete equipment and installations for storage, packaging and/or distribution of the finished pellets.
Process granulation: installation synopsis
.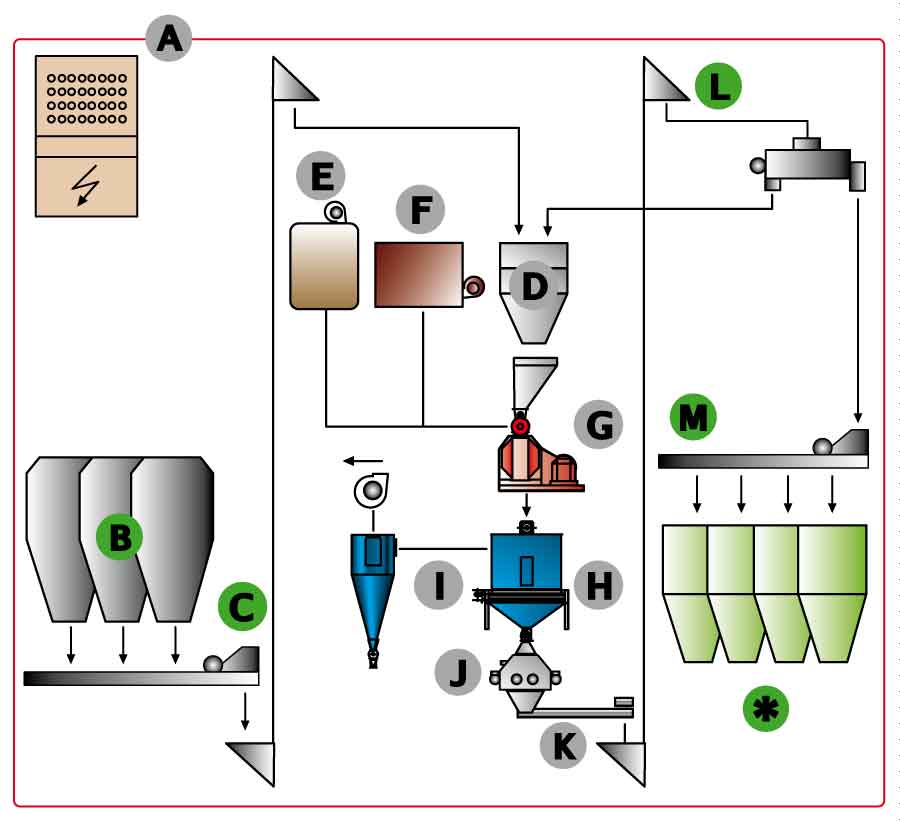 A Commands
(computer, automaton, power cabinet)
B Storage of flours and granulant inputs
(inner silos, soft silos…)
C Transport handling
(Resuming under silos by screws and/or elevators)
D Stamp Hopper
E Molasses (optional)
F Steam boiler
G Granulating Press
H Cooler
I Fan and Cyclone
J Roller (optional)
K Resuming pellets (by screw and/or lifts)
L Sifter
M Granulated Storage
* Bagging, weighing, distribution
René TOY also produces the complete equipment and installations for storage, packaging and/or distribution of the finished pellets.
7 model installations are available.
Speed 0.4 / 0.70 T/h
Flow 0.8 / 1.2 T/h
2/3 T/h
4/5 T/h
5/7 T/h
Speed 8, 10 T/h
Flow 10, 12 T/h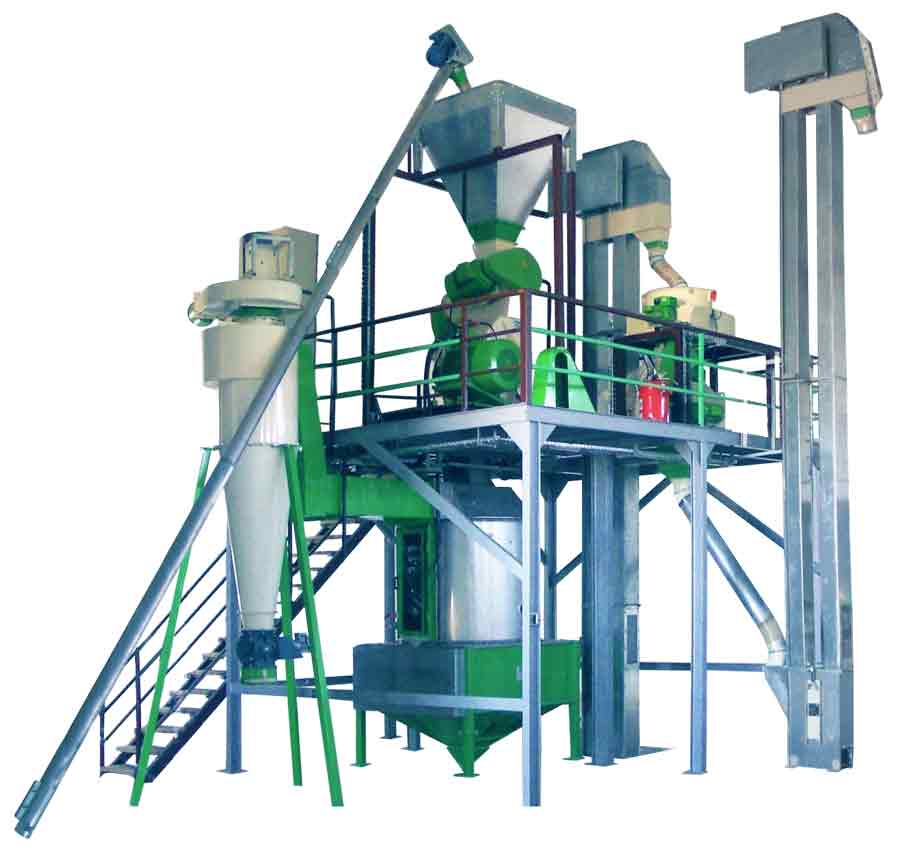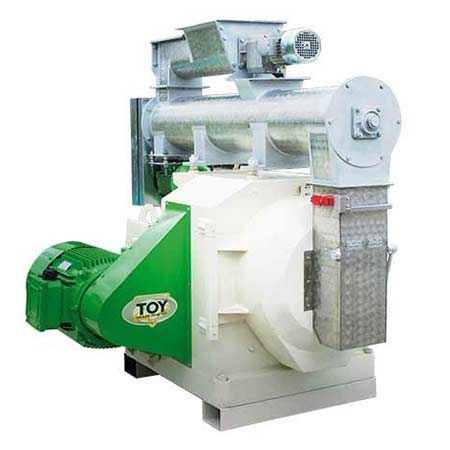 Press for units
0.4 to 12T/H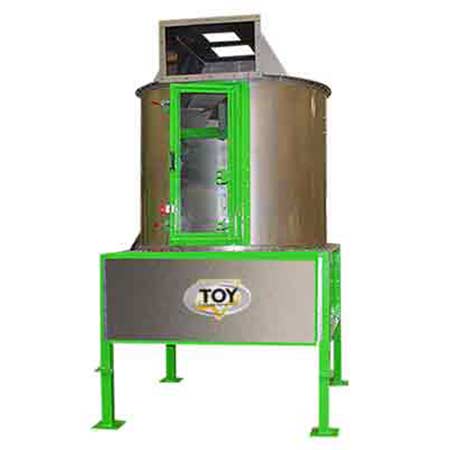 Cooling
by air ventilation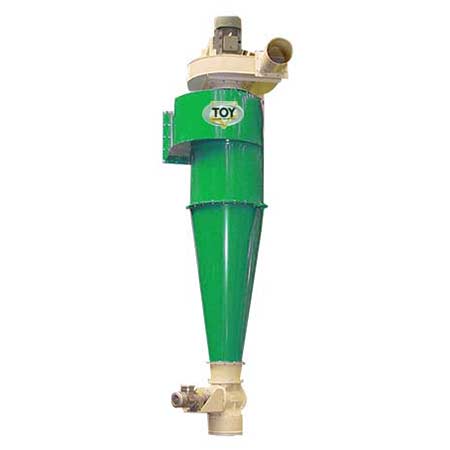 Fan/cyclone
high-speed airflow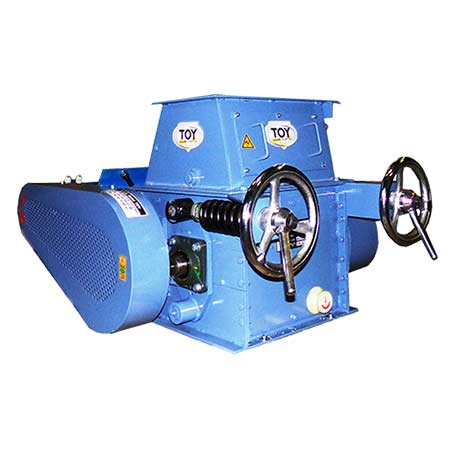 Adjustable crumbling
as needed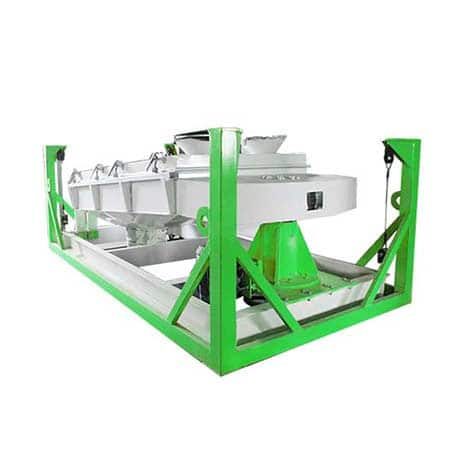 Eliminates dust
and small debris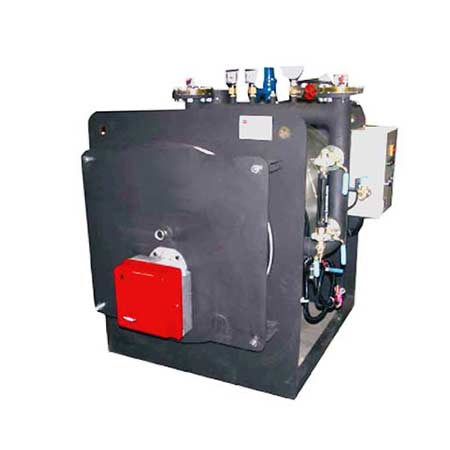 *Approximately depending on configuration. Non-contract photos and info, subject to change without notice – see us
Some granulation facilities TOY Group
Industry Contacts
Industry salesman : Benjamin Ollivier

Tel: 06 80 33 12 38
b.ollivier@toy-sa.com
Industry Project Assistant: Muriel Faucheux

Tel: 02 54 85 29 63
m.faucheux@toy-sa.com
General reception desk
Tel: '33 (0)2 54 85 01 10
Fax: '33 (0)2 54 72 60 67
info@toy-sa.com
TOY Group Montoire sur le Loir
Route des Reclusages 41800 Montoire sur le Loir