Vertical mixer bowls 1 and 2 screws
Bowls super equipped as standard, Models 1 screw from 8 to 18m3 or 2 screws from 15 to 27m3 and up to 30m3
Vertical mixing bowls 1 screw and 2 screw toY group
With the Vertimix (1 screw) and Vertimax (2 screws) of the TOY Group, operators will benefit from very competitive equipment. With smooth tanks anti abrasion, large-diameter screws, large-scale-based bespoke for each of our models and cubics, with large adjustable and retractable counter knives for a quick, clean, and input-friendly fit, with its wide choice of bilateral distribution mats,these 5-year guaranteed machines will give full satisfaction to breeders for a long time.
Non-contract photos and info, subject to change without notice – see us
Benefits of TOY Group Mixing Bowls
A 5-year builder's warranty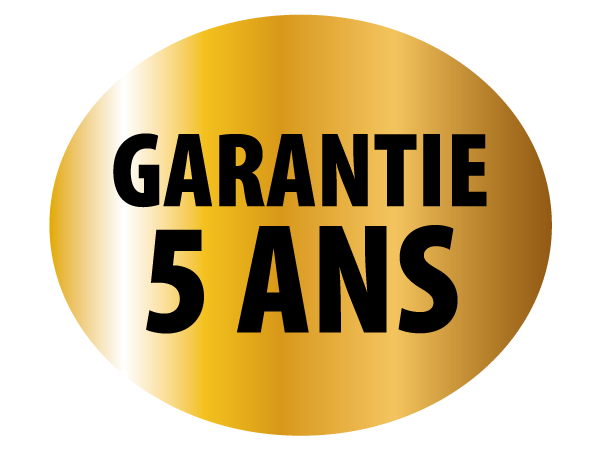 A network at your service all over France
A commercial technology available near you
Perfectly smooth vats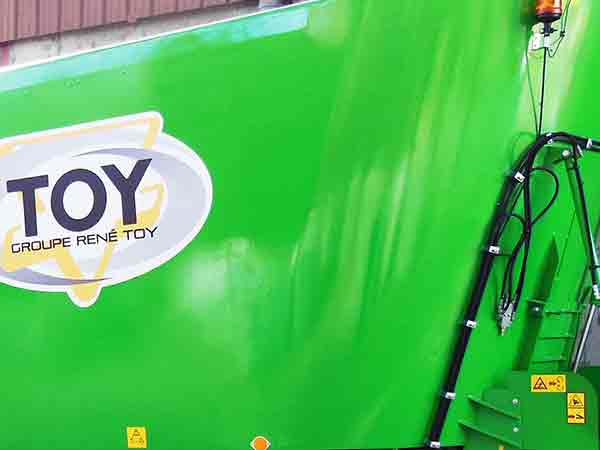 The choice of top-level materials. A very thick steel to withstand corrosion and the abrasion and know-how of the boilermakers of the TOY Group, guarantee perfectly made vats. The rolling of the tanks provide a smooth flow of all inputs. The tank bottoms are equipped with a thick welded flat iron diamond that avoids deformation and durability of your material.
Perfectly adapted screws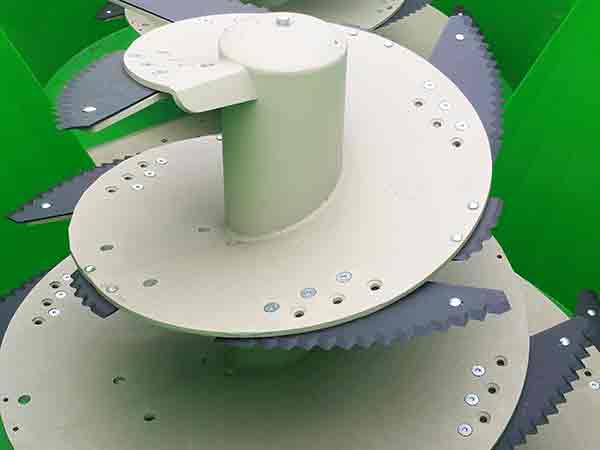 Each bowl model has its own screw which guarantees you optimal hash and mixing performance. Our large-diameter screws have a wide-mounted fastening system that provides great stiffness and excellent support. This large diameter allows for the rapid obtaining of homogeneous and very precise mixtures. The spire is hot rolled to retain its mechanical characteristics.
Developed with breeders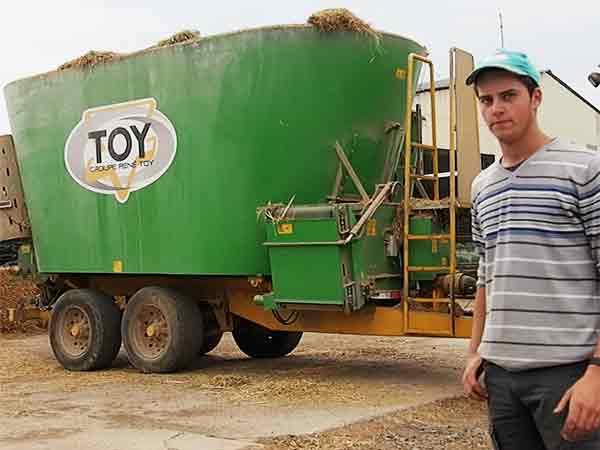 Our 1 and 2 screw mixing bowl models have been developed by our design office in close collaboration with breeders, and producers, to best meet field needs. Each high-end equipment, offered in series on our machines corresponds to the real necessities observed in the farms and improved by the TOY Group to bring you even more benefits.
Efficient smart cut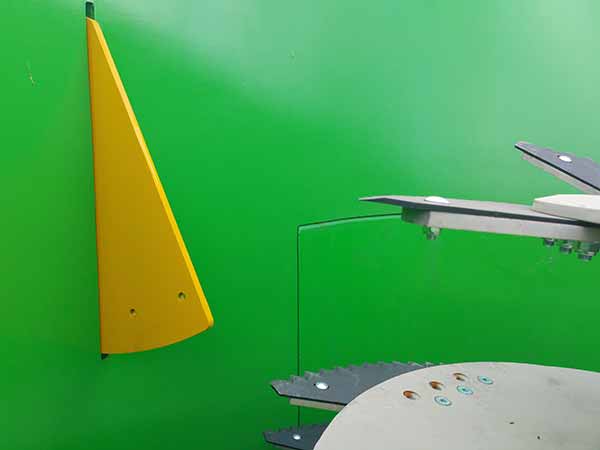 The cutting is done at the intersection of knives and counter-knives and it stops to extract its last (preservation of silages and ration). The cut is flexible, the user can change the position of his knives to obtain a more or less aggressive cut adapted to the type of ration. Large inverted counter-knives optimize input circulation during hashing. The cut is sharp, straightforward, steady and the work speed is really very fast.
Comer Industrial Gearboxes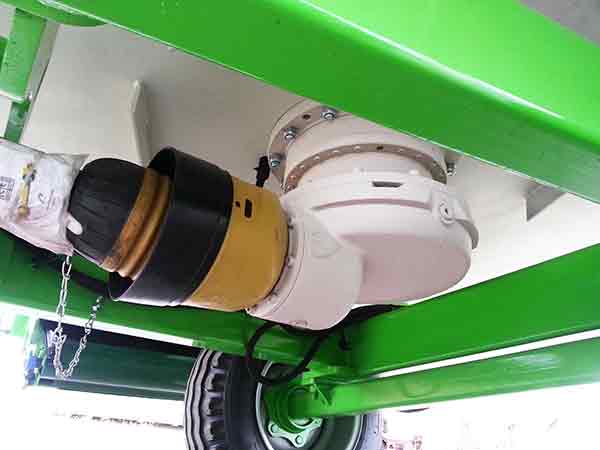 As with all components of our bowls, we chose the best with high torque industrial screw reducers for low drive power. They have a high service factor for a very long time.
2-speed industrial boxes: a slow and a fast one. This gives you ideal work flexibility, in some cases mixing, chopping or using a less powerful tractor.
Effective distribution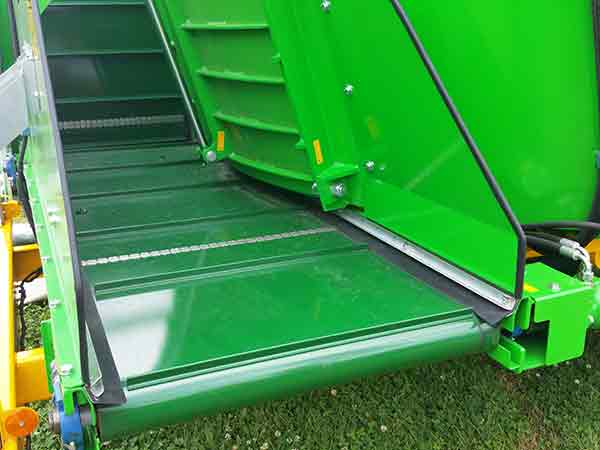 Our blenders are equipped with a bilateral conveyor belt. Distribution left or right. They are equipped with multi-layered PVC strips and high cups to empty fibrous rations easily, silently and without risk to the noses of cows. Adjustable scrapers permanance clean the training rollers. Engine with flexible mating. Many variants to adapt to all types of distribution (additional and moveable conveyors).
High-end standard equipment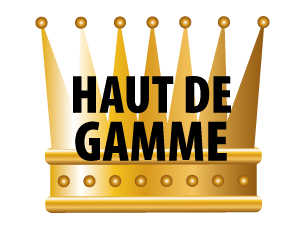 Reinforced pebble door
Oil tank with level indicator
Anti-overflow ring
Non-slip strips with stone frame
Programmable weighing
Electrical controls
Turning eye
Cast iron tendor with scraper
Drained hydraulic motor
High-end equipment in series
Greenimix Mixer Bowl 1 Screw
Vertimix Gold 1 Screw: 6, 8, 10, 12, 14 and 16M3
Vertimix 1 screw vertical blenders have all the advantages and high-end equipment in series, from the TOY Group bowls. Vertimix exists in capacity: 6, 8, 10, 12, 14 and 16M2. Other: bespoke consult us. Lots of options depending on your needs
Vertimix 1-screw blender bowls enjoy all the benefits and high-end equipment in series, from the TOY Group bowls. The vertimix 1 screw exists in capacity: 6, 8, 10, 12, 14 and 16M2. Other custom capabilities consult us. Many options available according to your needs
Vertimix dimensions by model:

Technical specifications: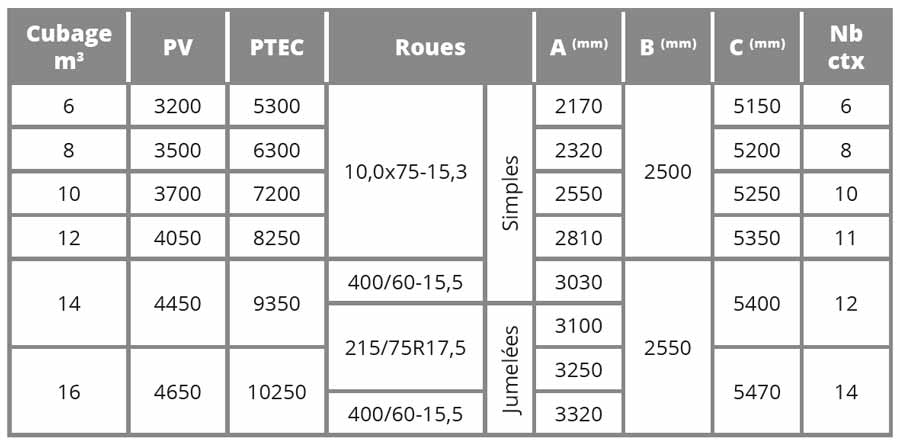 Specifications that may be amended without notice, see TOY Group
Personalization (production options)
Back carpet
Super scraper screw and dubbing in PEHD
Suspended axle
Auge type conveyor extension
Straw distributor (vertipaille option)
Many other options available, contact your TOY Group salesman
Many other options available, contact your TOY GROUP salesman
Vertimax mixer bowls 2 screws
Vertimax gold 2 Screw: 15, 18, 21 and 24M3
Vertimax 2 screws have all the advantages and high-end equipment in series, from the bowls of the TOY Group. Vertimax 2 screw exists in capacity: 15, 18, 21 and 24M2. Other custom capabilities consult us. Many options tailored to your specific needs
Vertimax 2-screw blender bowls have all the advantages and high-end equipment in series, from TOY Group bowls. Vertimax 2 screw exists in capacity: 15, 18, 21 and 24M2. Other custom capabilities consult us. Many options available according to your needs
Vertimix dimensions by model:

Technical specifications: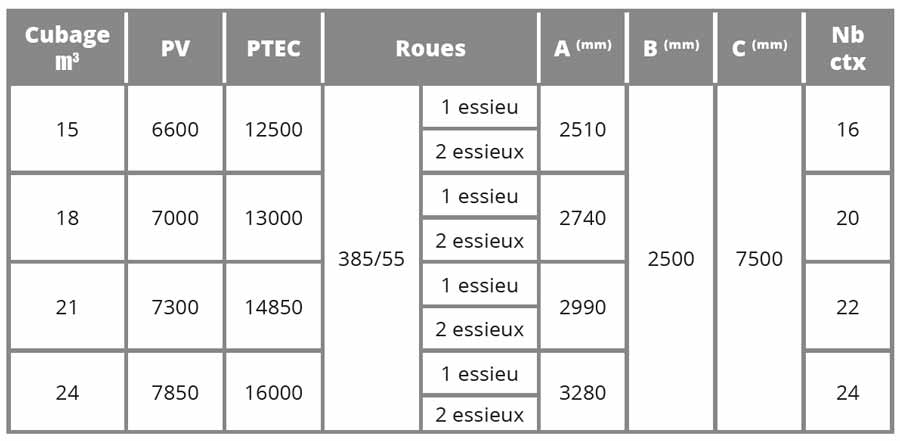 Specifications that may be amended without notice, see TOY Group
Personalization (production options)
Back carpet
Super scraper screw and dubbing in HDPE
Suspended axle
Trough type conveyor extension
Straw distributor (vertipaille option)
Many other options available, contact your TOY Group salesman
Many other options available, contact your TOY GROUP salesman
Some examples of TOY Group blender bowls
TOY Group Contact Information
General reception desk
Tel: '33 (0)2 54 85 01 10
Fax: '33 (0)2 54 72 60 67
info@toy-sa.com
TOY Group Sites:
TOY Group Montoire sur le Loir
Route des Reclusages 41800 Montoire sur le Loir
TOY Group Saint Amand Longpré
16 rue de l'Industrie 41310 Saint Amand Longpré
TOY Group Brittany
3 PA des Landes de Penthièvre 22640 PLESTAN
Personal data processing information: To find out your rights, including withdrawing your consent to use form data, see our privacy policy