Pneumatic distribution
TOY Group has been specialising in pneumatic distribution installation design for 30 years
TOY Group pneumatic distribution
A flexible and highly adaptable system. With speeds of 600 to 1200 kg/hour or 3 T/hour (depending on installation and configuration). The pneumatic distribution is done by group of individual feeders or feeders. There is no cross between the different mixtures and no loss of material (weighted quantity – quantity delivered). Transport distance (horizontal) up to 250 meters.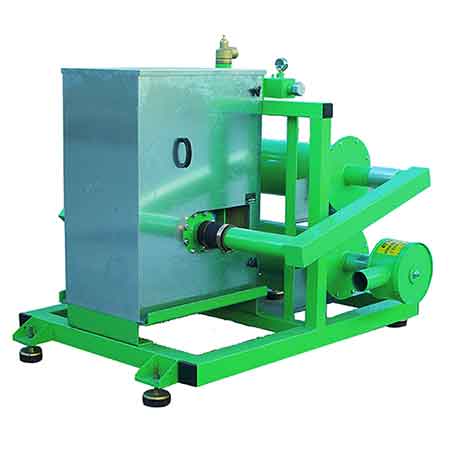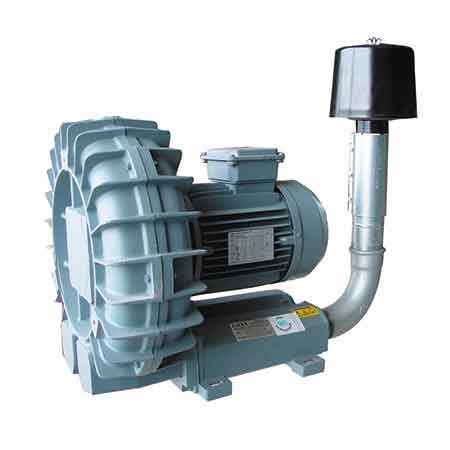 filter and valve
anti-return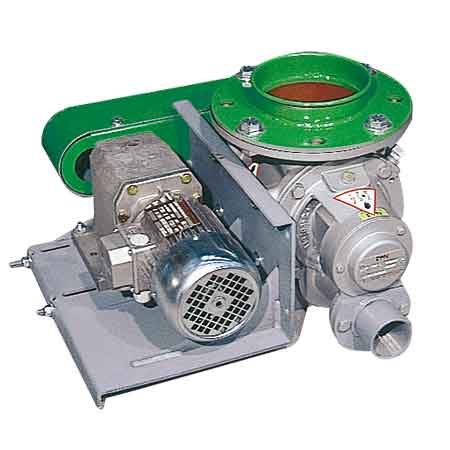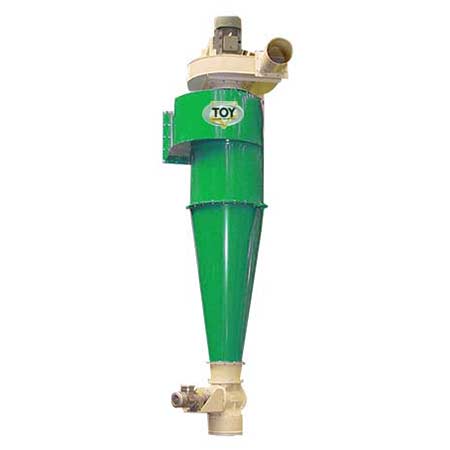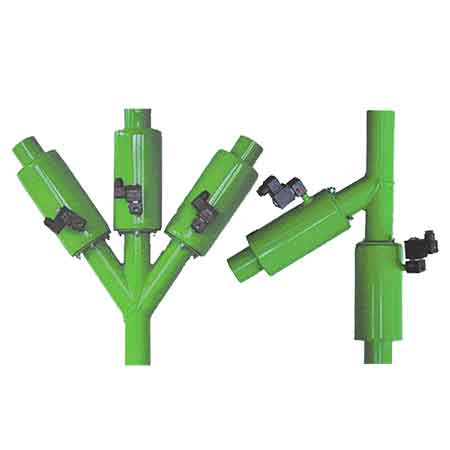 60 2 and 3D. Valves
Industrial
*Approximately depending on configuration. Non-contract photos and info, subject to change without notice – see us
Pneumatic distribution technique
FLEXIBLE AND HIGHLY ADAPTABLE. SPEEDS FROM 600 TO 1200 KG/HOUR OR 3 T/HOUR (DEPENDING ON INSTALLATION AND CONFIGURATION)
General features
TOY Group's pneumatic composition distribution facility. Flow from 600 to 1200 kgs/hour and 3 tons / Time
60 mm galvanized diameter back-up pipe
Blower 2 models: (SCL50 SH MOR: 4 kW – maximum push-back distance 100 meters) maximum pressure 300 Mb – flow 156 M3 / (SCL65 DH MOR: 4 kw – maximum push-back distance 150 meters) pressure at 300 Mb – flow 156 m3 / maximum pressure 550 Mb – flow 78 m3
Calculation method: refoulement distances are given in horizontal length / 1lock – 10 meters /horizontal
1 curve – 4 metres /horizontal / 1 m vertical – 2 meters /horizontal
Opportunity to resume: under silo, under hopper, under blender, etc.
Benefits (breeding distribution)
Flow from 600 to 1200 kgs/hour and 3 tons / Time
Distribution by feeder or individual group
Weigher mixer for ration preparation
No cross between different mixtures
Drained 60mm piping between distributions
Weighing quantity – Quantity delivered
Incorporating up to 70 moist corn (at 35 humidity)
Multi-phase automation system
Distribution distance 250 Meters (maxi)
Electrical power from 5.5 to 11 kW
The principle of pneumatic
distribution.
The TOY Group's pneumatic distribution prevents any deshuffling during transport to storage. The cyclone and other elements of the pneumatic circuit (anti-blending pipe..) retain all their homogeneity to the mixtures transported.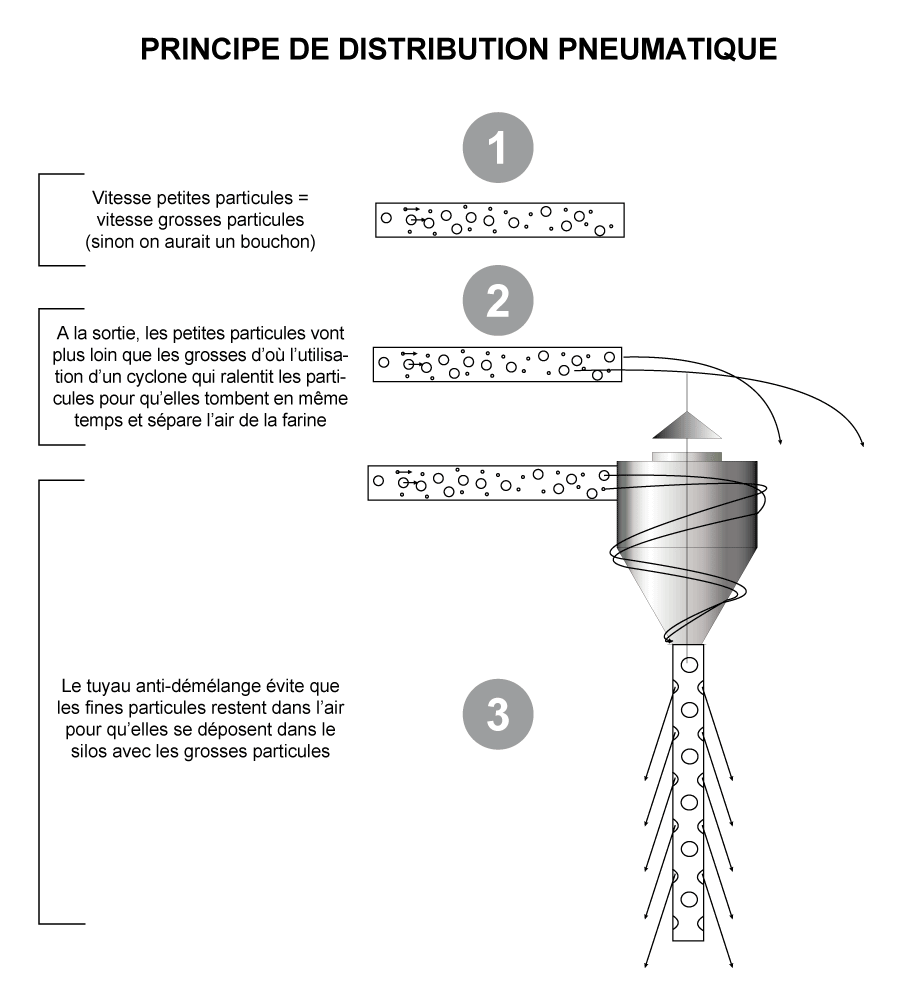 Pneumatic distribution facilities
TOY Group Contact Information

General reception desk
Tel: '33 (0)2 54 85 01 10 / Fax: '33 (0)2 54 72 60 67
info@toy-sa.com
TOY Group Sites:
TOY Group Montoire sur le Loir
Route des Reclusages 41800 Montoire sur le Loir
TOY Group Saint Amand Longpré
16 rue de l'Industrie 41310 Saint Amand Longpré
TOY Group Brittany
3 PA des Landes de Penthièvre 22640 PLESTAN
Personal data processing information: To find out your rights, including withdrawing your consent to use form data, see our privacy policy