Since 1950 TOY Group: manufactures your solutions for agriculture, livestock and industry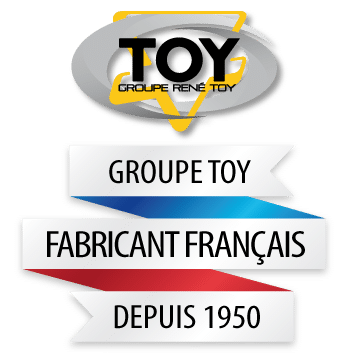 TOY Group: Boilermaking, Mechanics, Machinism,
French expertise since 1950
For more than 60 years TOY manufactures reliable, solid,economical, designed and designed to meet your needs for industry, livestock, agri-food, process chains, and "turnkey" installations: indoor and outdoor storage, pre-cleaning, breakdown, handling, grinding, flattening, rolling, mixing, dosing, weighing, ration distribution, mechanical distribution, pneumatic distribution, bagging, food factories, feed and wood pellets energy, methanization, and automation…
TOY Group: An industrial and family saga since 60 years
The industrial saga of the TOY Group began in 1950 when Mr. René TOY created the company around an innovative first invention, the "Multi-Broye-Tout". A shredder both industrial and domestic whose versatility made great service. With this always innovative spirit, the company is constantly developing, both based on the qualities of its simple, robust machines and adapted to customer needs. But just as much based on the continuity of management and family management for 3 generations.

TOY Group: a family management for 3 generations: from left to right:
Mr. TOY creator and CEO until 1986 / Mrs. TOY-Fouquet CEO from 1986 to 1995 / Dany Fouquet CEO from 1995 to 2015 / Nicolas Fouquet CEO since 2015

Some of the countless awards received by Mr. René TOY for his innovative inventions and fabrications…
The TOY Group today: 3 manufacturing units in France
TOY Group a global know-how
The TOY Group is made up of three specialized industrial sites dedicated to the design and manufacture of the various ranges, special machines and complete installations. A engineered machinery fleet, surface and paint processing chains and 75 experienced employees allow us to offer high-end French equipment. TOY Group is above all a rigorous industrial process and the great know-how of professionals for a quality at the service of your productivity.
TOY Group are efficient teams: studies (engineers, designers, TOP SOLID, AUTOCAD, automaticians; boilermaking teams, machines, electrical assembly, assembly teams… TOY Group is an industrial means of production: engineered machine parks (welding robots, laser cutting, digital folding, rolling, TIG welding and MIG aluminium and stainless steel, paint chains (liquid and powder…). 12,000 M2 of offices, workshops and storage serving industrial, agricultural and livestock customers on 5 continents.
Performance and optimization
Founded in 1950 by Mr. René TOY, TOY Group is a specialist known for the seriousness and solidity of its manufactures for storage, handling, grinding, rolling, flattening, mixing, distribution, food factory and granulation. Today, the company exports its machines, installations and know-how all over the world. Our spirit: to make you always benefit from the best of the technique in a spirit of performance and budget optimization. With René TOY equipment, your investments benefit you quickly and for a long time.
With an integrated design office René TOY is rich in all specialties for ambitious achievements (engineers, drafters, electricians, electronics). The production units integrate all occupations (Mechanics, Welders, Adjusters, Laser Digital Control Operators, Logisticians, Boilermakers, Painters, Surveyors, Mounters, Erector riggers, Programmers, Calculators… and a fleet of state-of-the-art machines (Laser Cutting, Digital Fold, Welding Robots, Tube Cutting, Cutters, Rollers, Shears, Puncher, MIG Welding, TIG, Liquid Paint Booth, Epoxy Paint Chain.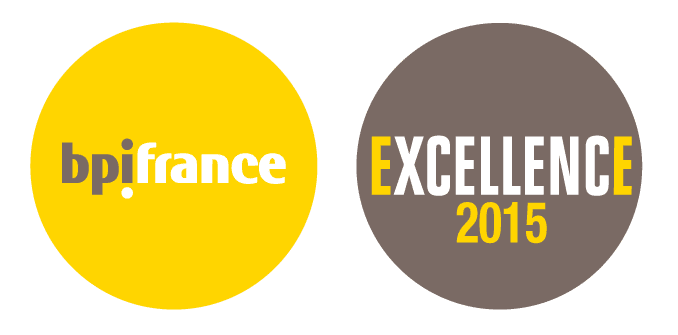 TOY Group, 2019 member of the BPI France Excellence network since 2015 info BPI France / Bpifrance Excellence is the business network of growth entrepreneurs
TOY Group Machinery and Process
Click on the images to see all the machines…
TOY Group Contact Information

General reception desk
Tel: '33 (0)2 54 85 01 10 / Fax: '33 (0)2 54 72 60 67
info@toy-sa.com
TOY Group Sites:
TOY Group Montoire sur le Loir
Route des Reclusages 41800 Montoire sur le Loir
TOY Group Saint Amand Longpré
16 rue de l'Industrie 41310 Saint Amand Longpré
TOY Group Brittany
3 PA des Landes de Penthièvre 22640 PLESTAN
Personal data processing information: To find out your rights, including withdrawing your consent to use form data, see our privacy policy